Photos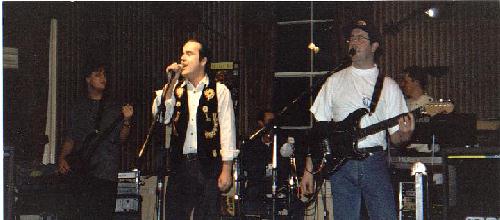 You can click on any band member in this picture to see more photos of them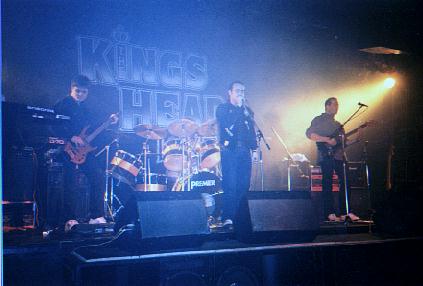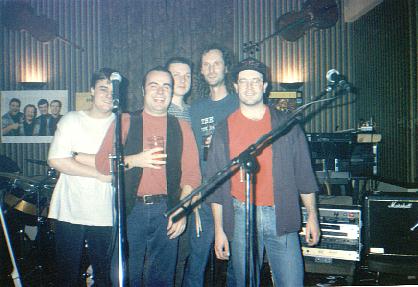 ---
John Bowman - Drums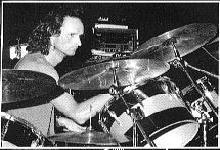 Instruments: Drums, Percussion, Keyboards, Programming.

Previous Bands: Something Real, Plastic Pig Band, The Civvies, Warrior.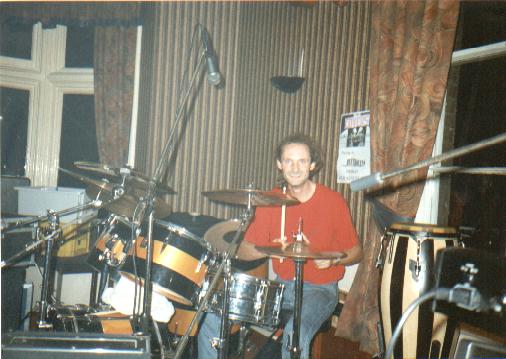 Favourite Musicians: Keith Moon, Mike Portnoy, Simon Phillips.

Favourite Bands: The Who, Pink Floyd, Massive Attack, Radiohead

Best Gig: The Who at Wembley Stadium 1979.

Likes: Star Trek, Pop Music, Programming.


---
Nick Martin - Guitar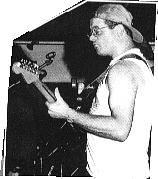 Instruments: Guitar, Keyboards, Production.

Previous Bands: Something Real, The Heat, Light Years, Catch-22, The Chain Gang, Walking Legs, New Blood, Exhibit B, Legacy, Armeizan.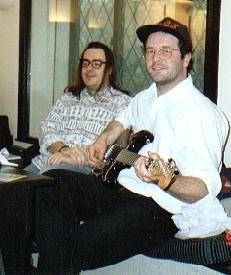 Favourite Musicians: Frank Zappa, Mike Keneally, Chick Corea, Scott Henderson, Michael Landau, Dann Huff, Jaco Pastorius, Todd Rundgren, Steve Lukather, Mike Porcaro, Jeff Porcaro, Mike Portnoy, Kevin Gilbert

Favourite Bands: Steely Dan, Utopia, Beer For Dolphins, Toto, Giant, Burning Water, Spock's Beard, Tribal Tech, Mr.Mister, Gentle Giant.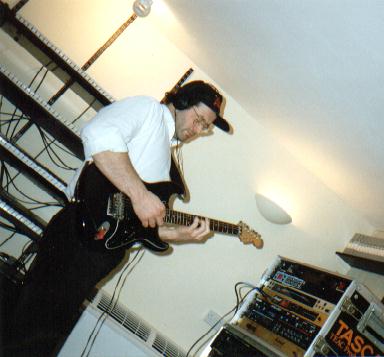 Favourite Singers: Richard Page, Todd Rundgren, Marilyn Martin, Shawn Colvin, Jonatha Brook, Mark Free, John Waite, Dann Huff, Richard Marx, Nikki Lamborn.

First Gig: Hawkwind at Reading Top Rank December 1975.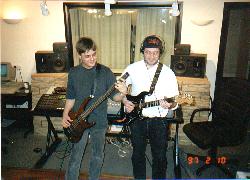 Best Gig: Al Di Meola at Hammersmith Odeon May 1982 and Mr,Mister at the Marquee July 1986.

Likes: Music (Duh!), Old Films, Wychwood Ales, Philosophy, 70's /80's Television, Babylon 5 (series 1-4), Ally McBeal.


---
Wayne Curcher - Keyboards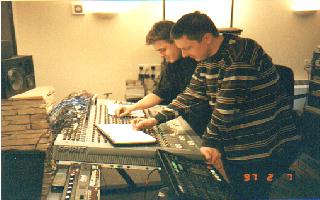 ---
Paul Wilson - Singer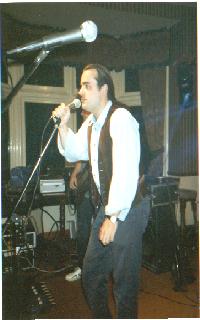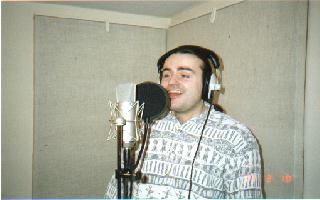 ---
Paul Brown - Bass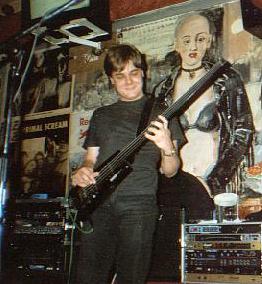 Instruments: Bass, Bass Pedals, Keyboards.

Other Bands: Janison Edge, Hybrid.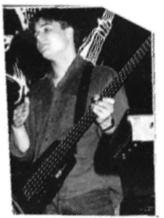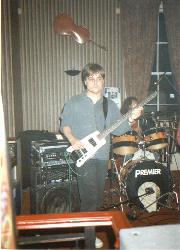 Favourite Bands: Rush, Yes, Dream Theater.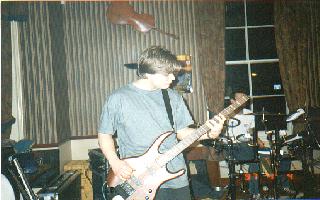 ---