News
July 2000
After several months of trawling round the record companies and getting lots of interest but no offers Medicine Man have finally released the new album Light My Darkness on their own label Medicine Man Records. The catalogue number is MMRCD004FR and it is available from 33 Fairwater Drive, Woodley, Berks RG5 3JG.
The cost is £10 including p&p.
For details of tracks and lyrics click on
Records
Additional information is available by emailing us at:
medicineman26@hotmail.com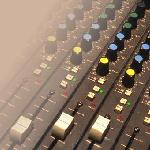 December 13th 1999
The Medicine Man website is now included in the Links pages of the following sites:
Dutch Progressive Rock Page (DPRP) at
www.dprp.vuurwerk.nl/
New Horizons Progressive Rock Pge at
www.elrose.demon.co.uk
Rocknetwork pages at
www.rocknetwork.com
The song "Japan" is now finished and has been renamed "Dark City". Vocals were done by a great new singer called Steve Dyke who will also be tracking the vocals on the album's last song "Space Within".
Nick and John hope to finish off mixing the album before Christmas.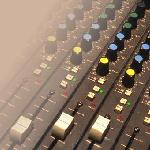 November 12 1999
Two more tracks have been completed for the new album: I Can't Help It is shortish piece with vocals that is in a rock vein with a couple of prog twists thrown in. Ambient (working title) is an instrumental that recalls Discipline era King Crimson with its intertwining guitars and Red era KC with its heavy riffs.
Two more tracks are also almost finished: Japan has some more vocals to be done before mixing, and Space also needs some vocals and a guitar solo to finish it off (literally!).
Work continues apace on these recordings to try and get the album finished before John moves house at the end of this month. Updates will posted as it progresses.
Paul did a couple of shows at the start of November with Janison Edge. A warmup gig in Farnborough was enjoyed by all who attended and three nights later they played in Holland supporting Re-Genesis.